Welcome to the Dropshipping directory Dropship4.me!
Here you will find companies that will dropship for you.
What is dropshipping? Dropshipping is where you order a product from a company, who send it out directly to YOUR customer, usually under a plain wrap, as if you had sent it yourself. Dropshipping is used by businesses of all sizes and individuals (often working from home) to be able to SELL items without the cost and risk of holding stock or arranging postage or carriage. This is particularly useful for online auction sellers and website owners to be able to offer either specialised products or a wide range of products and profit from every item.
Use of the dropship4.me directory to find dropshipping companies is completely FREE- no sign up or subscription required!
Please scroll down to see all categories.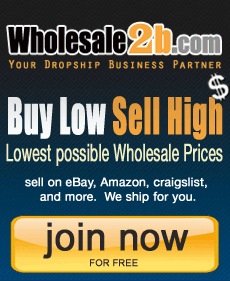 Companies that offer dropshipping or related services may submit their details for free (with reciprocal link- subject to approval), submit regular or featured listings, and even submit relevant articles of interest.